Our product portfolio includes both customer-specific developments for each integration stage and high-performance standard solutions. These include PEM fuel cell modules with stack-related peripherals, PEMFC stack modules for integration into customer systems, and various stack components such as metallic bipolar plates or end plates and media modules.
Technology with a future

The PEMFC (Proton Exchange Membrane Fuel Cell) is a low-temperature fuel cell and converts chemical energy into electrical energy using hydrogen and oxygen. This technology can be used advantageously wherever pure hydrogen is available as a fuel and high electrical efficiency is required.  If the hydrogen for the low-temperature PEMFC is produced from regeneratively generated electricity by means of electrolysis, completely emission-free mobility is feasible.
In both field and bench tests, PEMFC stacks from EKPO show outstanding performance and durability values.
Fuel cell stacks and components
Our product solutions for your needs
Hydrogen drive - on the way to sustainable mobility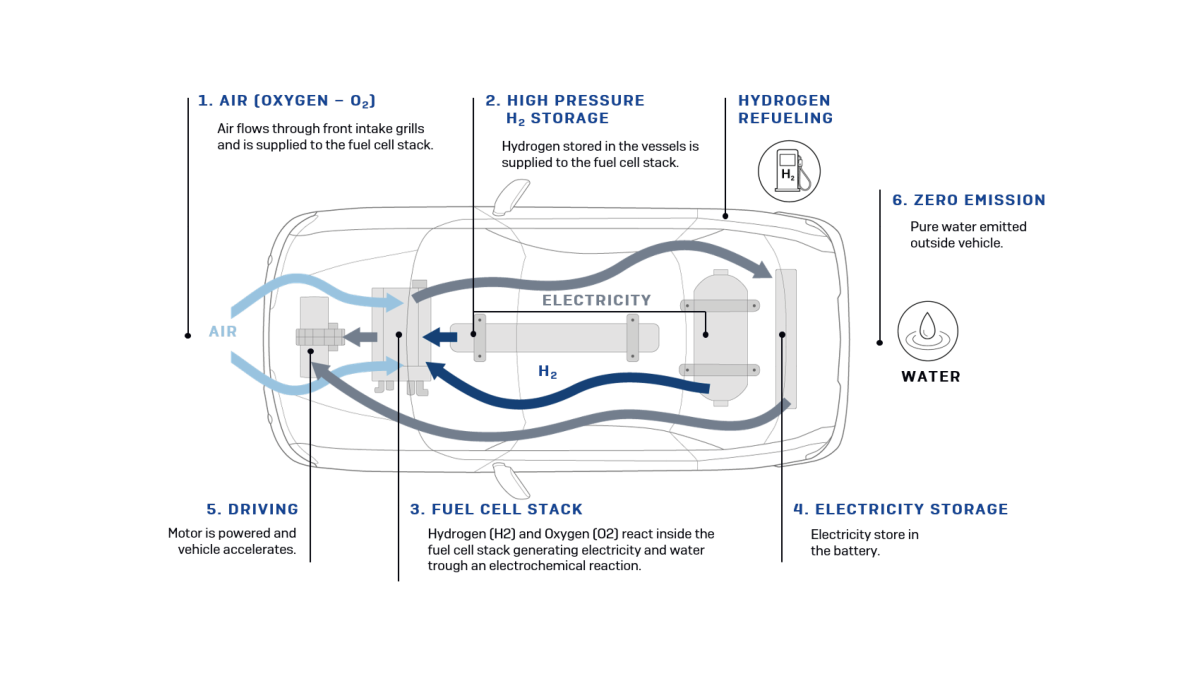 Are you interested in our company, our products & services?