EKPO Fuel Cell Technologies strengthens its hydrogen set-up in China
Installation of fuel cell testing bench capacity with a first 150kW bench at Suzhou site, which can be upgraded to 250kW by mid-year

Local Fuel cell stack assembly line by the third quarter of 2022

Clear commitment to China as a strong growth market for hydrogen mobility

EKPO Fuel Cell Technologies GmbH (EKPO), the joint venture between ElringKlinger (60%) and Plastic Omnium (40%) strengthens its hydrogen business in Asia. For this purpose, the company installed a fuel cell test bench in its Suzhou test lab. A semi-automated fuel cell stack assembly line will follow by the end of 2022. EKPO thus underlines its ambitions on the Chinese market with product solutions for various applications.
EKPO is setting up a 1000 sqm testing facility and a hydrogen station in its Suzhou site, representing an investment of RMB 15 million (about EUR 2 million). With a first fuel cell test bench capable of testing stacks of up to 150kW, with an upgrade to a 250kW test capability by mid-year. "Our fuel cell test lab will meet the same quality standards as EKPO's benches in Germany. Installing such capability and developing local competences in Suzhou will allow to better serve the Chinese market and open more business opportunities in Asia" says Julien Etienne, CCO at EKPO. The EKPO China fuel cell test lab can perform the following tests at stack level:
Homogeneity test

Performance test

Durability test

Polarization curve

Leakage test

Isolation test

End of Line for production

The Suzhou site, which is located in close proximity to Shanghai, thus provides a perfect base to intensify EKPO's engineering activities and set up a first small-scale production in the Asia region.
Semi automated fuel cell stack assembly line by the end of 2022
Based on a clear national trend towards hydrogen mobility in China, and especially on the very positive feedback from several successful fuel cell projects with local customers, EKPO has decided to further invest into a semi-automated fuel cell stack assembly line at its Suzhou site in the third quarter of 2022. An initial 800 unit annual capacity will be installed by end of 2022.
"We thus offer our customers a complete solution for the production, engineering, and testing. In addition, we place great emphasis on customer service. Both the test lab and the assembly line represent milestones in our localization strategy in the Asian region, especially in China," says Tony Meng, Fuel Cell R&D Manager at EKPO.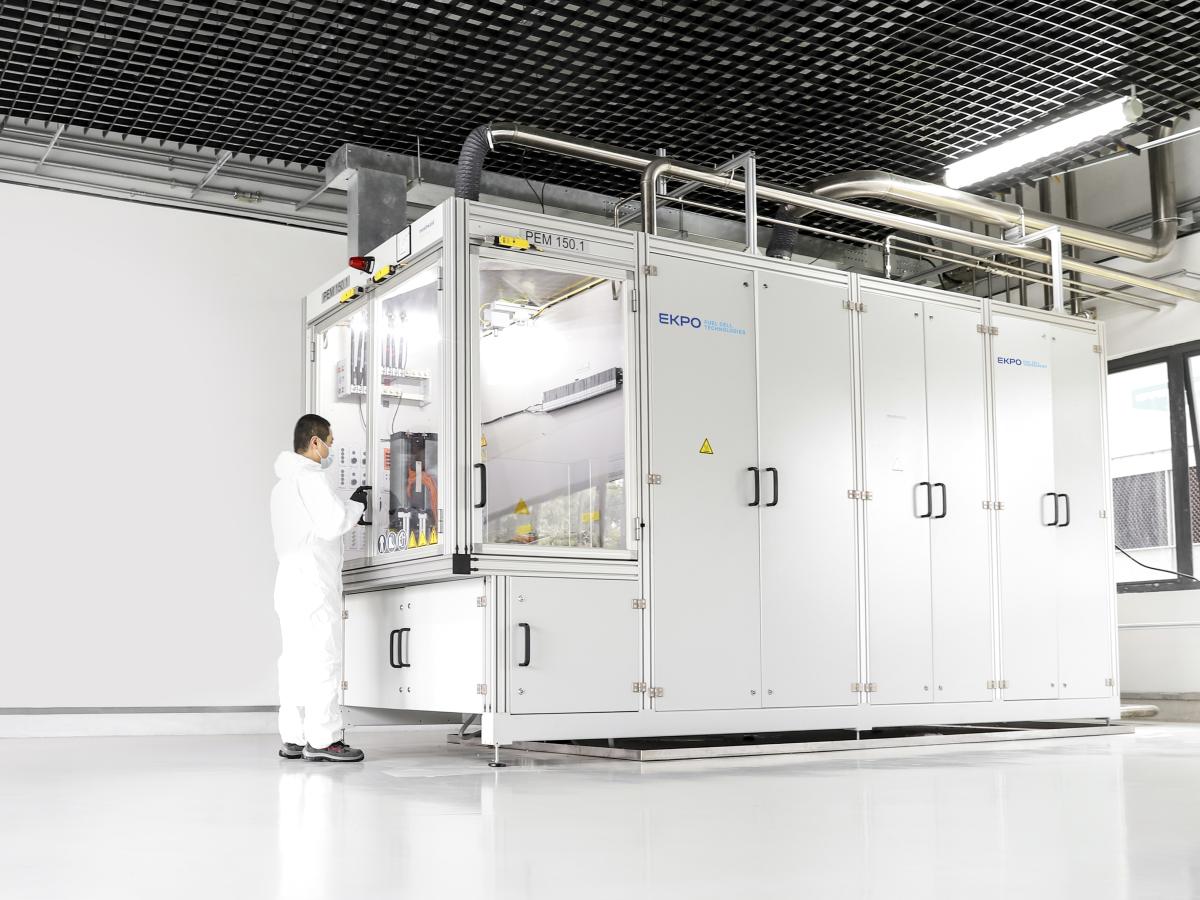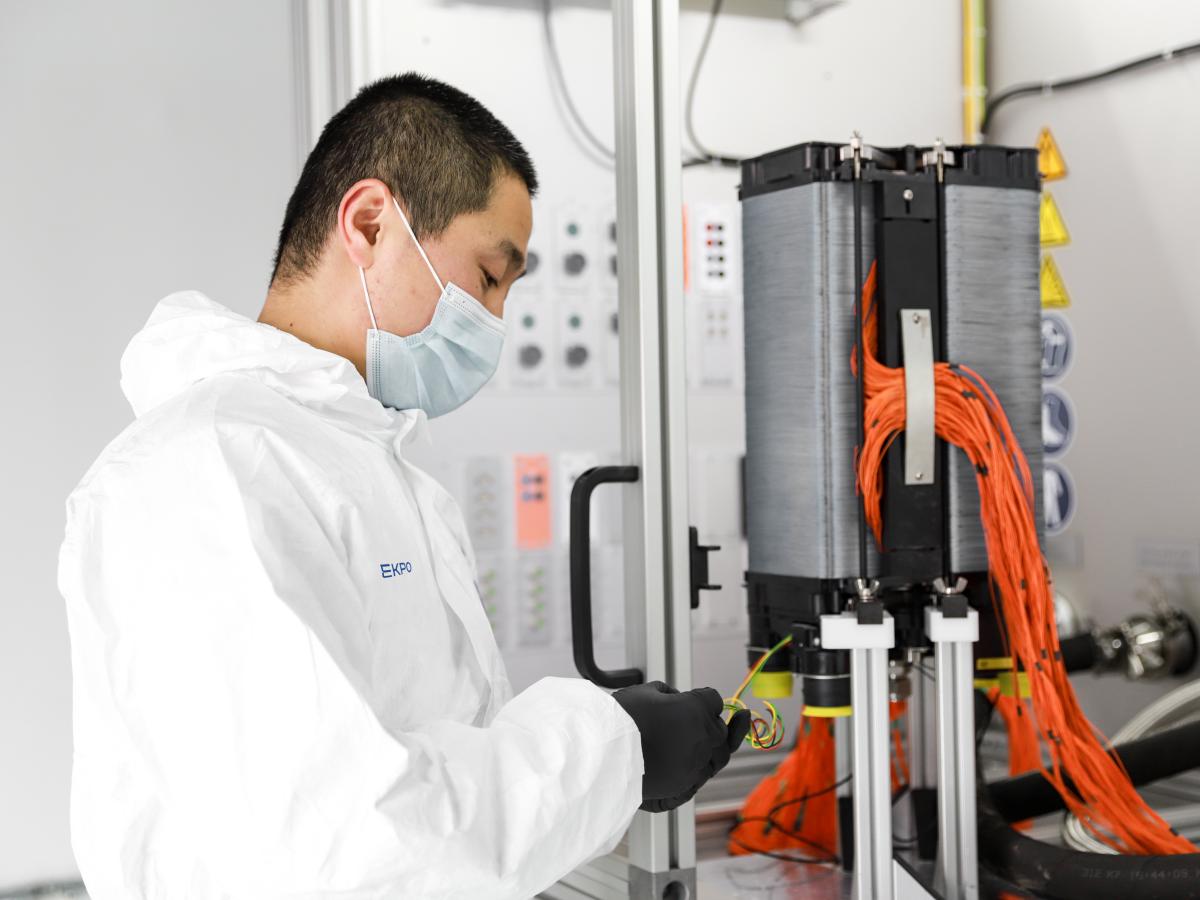 Press contact
ElringKlinger AG
Peter Renz
Corporate Communications
Max-Eyth-Straße 2
D-72581 Dettingen/Erms
Phone +49 7123 724-639
E-mail press@ekpo-fuelcell.com
About EKPO Fuel Cell Technologies
EKPO Fuel Cell Technologies (EKPO), headquartered in Dettingen/Erms (Germany), is a leading joint venture in the development and large-scale production of fuel cell stacks for CO2-neutral mobility. The company is a full-service supplier for fuel cell stacks and components used in passenger cars, light commercial vehicles, trucks, buses, as well as in train and marine applications. Within this context, the company is building on the industrialization expertise of two established international automotive suppliers - ElringKlinger and Plastic Omnium.
The aim of the joint venture is to develop and mass-produce high-performance fuel cell stacks in order to further advance CO2-neutral mobility - whether on the road, rail, water or off-road.